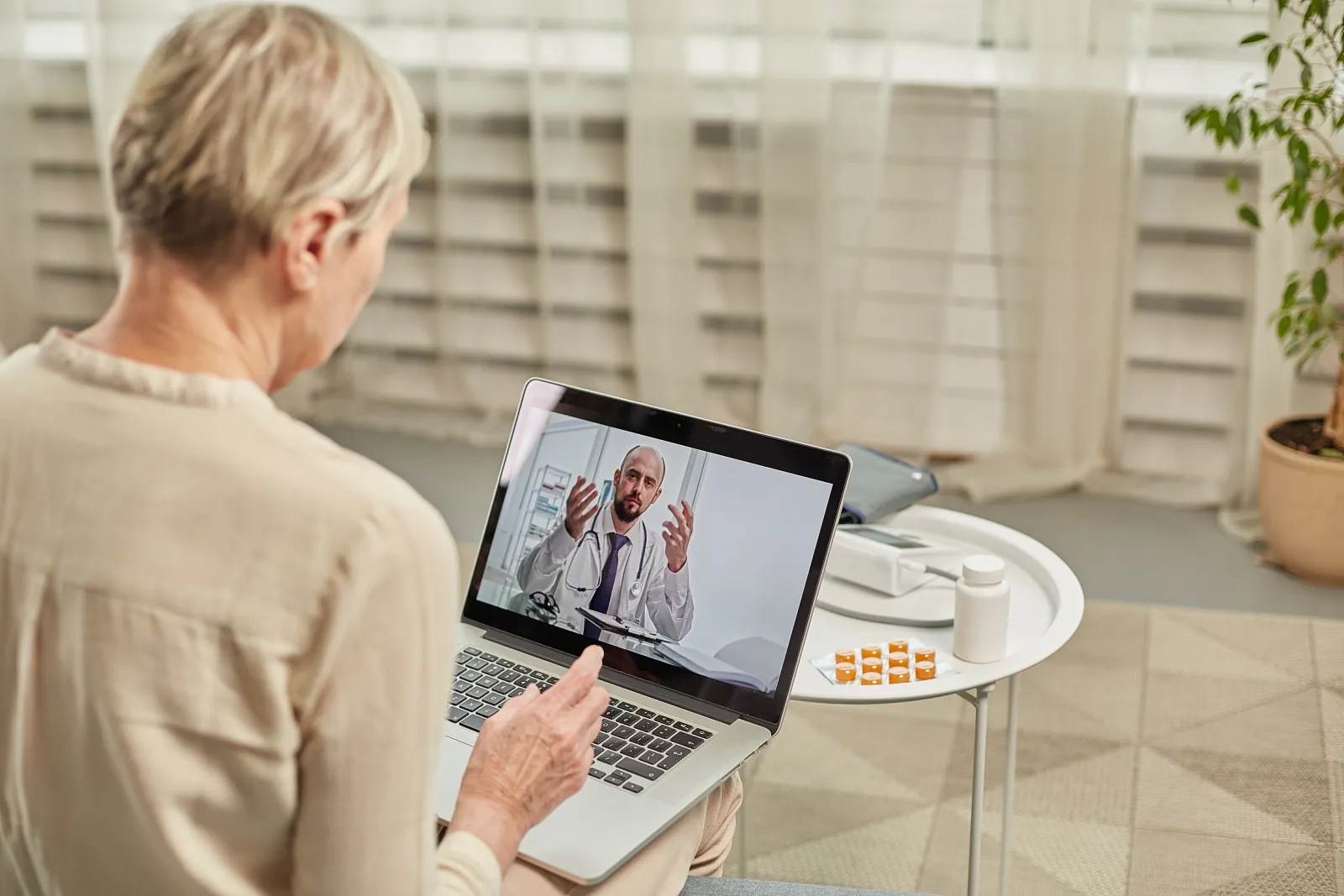 Why is telehealth a good option?
Regular wellness visits and appointments for chronic disease management are important for your health and should not be delayed or avoided. Live video and phone appointments provide continuity of medical care within the comfort of your own home.
Telehealth appointments also allow patients with acute illnesses, such as respiratory symptoms, to be assessed remotely without coming into a clinic. This helps further limit the potential spread of infectious disease such asCOVID-19, flu, strep throat and other illnesses.

一些保险公司目前放弃帕特ient copays and deductibles for telehealth appointments. Please contact your insurance provider directly to confirm its policies.
How do I make a telehealth appointment with my Summit provider?
Summit Medical Group patients should continue to call theirprimary care physician's officein order to make an appointment or, at this time, reach theCOVID-19 triage line. For patients who qualify for and are interested in telehealth services, your physician's office will send you an appointment link via text message or email to proceed with your appointment. Patients may utilize a smartphone, tablet or computer to click the link, where they will enter a virtual waiting room until the provider joins. Then you'll talk with your provider via phone or video just as you would in the office.
Can I schedule a telehealth appointment if I'm not already a Summit patient?
Yes. If you currently are not a Summit Medical Group patient, pleaseclick hereto access a list of physicians who currently are accepting new patients. You can contact the office of your choice directly to set up an appointment as a new patient, and that office will help you determine whether a telehealth or in-person appointment is appropriate. With the convenience of more than65 offices across 15 East Tennessee countiesand telehealth appointments, we are ready to serve you.
Summit Medical Group is here to care for you and your family with quality and convenience, and telehealth is the newest offering to deliver that care to you when and where you need it.
Where can I find instructions for accessing my telehealth appointment?
Clickherefor patient instructions on using Doxy.me for telehealth appointments.